Bonafide
(2007, Sweden Rock Records)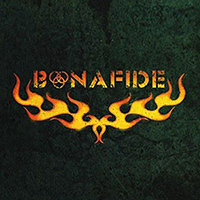 "I started the band as I wanted to play a bit more riff rock than what I was doing in my other band SNiBB. My idea with Bonafide was to sound like Bonham playing drums with AC/DC riffs", explains main man Pontus Snibb about the beginnings of Bonafide.
"The debut album was recorded in my home studio with me on all instruments except bass, which was played by Micke Nilsson. And a couple of solos were later replaced by Micke Fässberg when he came into the picture."
Including: Loud Band, Down, Hard Case To Break, Night Time.
• buy CD
• buy VINYL
• download on iTunes
• listen on Spotify
---
Something's Dripping
(2009, Black Lodge/Sound Pollution)
"For Something's Dripping we worked with Sweden's most famous rock producer Chips Kiesbye (Sator, Hellacopters, Nomads). Recorded in the great Music-a-matic Studios in Gothenburg, the sound was rich and fat", says Pontus about the band's second album.
In November the same year, Bonafide embarked on their first proper European tour, along with Crucified Barbara. A six week, nine country, 35+ shows long venture that really put Bonafide on the European map.
Including: Fill Your Head With Rock, Dirt Bound, No Doubt About It, Hard Living Man.
• CD is currently out of stock
• buy VINYL
• download on iTunes
• listen on Spotify
---
Fill Your Head With Rock – Old, New, Tried & True EP
(2011, Black Lodge/Sound Pollution)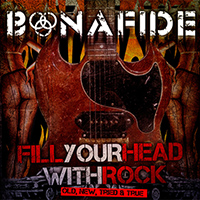 After heavy touring and a change of drummers, and that li'l song taking off via the British press, Bonafide initially planned to release Fill Your Head With Rock as just a single.
But all of a sudden the band had booked themselves into the old-school Gig Studio in Stockholm, laid down some of their own favourite old-school tracks, like I Don't Need No Doctor by Humble Pie (or, well, originally Ray Charles), Nice Boys by Rose Tattoo and The Who's I Can't Explain, threw in some videos and leftovers from previous sessions – and voila! – this EP was born.
• buy CD
• download on iTunes
• listen on Spotify
---
Ultimate Rebel
(2012, Rootsy/Off Yer Rocka)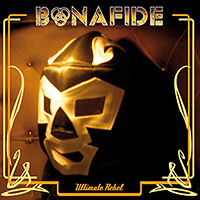 After the success of the previous EP, singer and main songwriter Pontus Snibb decided to go back into Gig Studio for the third studio album, producing it himself. The recordings were done in early 2012, with engineer Conny Wall (who've worked on records by Ane Brun, Electric Boys, Peter Bjorn & John, Imperial State Electric and many others) and the first single, Doing the Pretty, instantly got heavy rotation on Planet Rock Radio in England.
Including: Doing The Pretty, Rebel Machine, Too Fired Up, The Mess.
• CD is currently out of stock
• download on iTunes
• listen on Spotify
---
Bombo
(2013, Off Yer Rocka)
Pontus Snibb about the inspiration for the album title and recordings: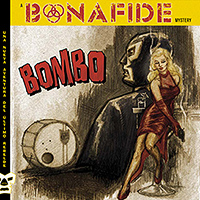 "Bombo was the first album to be recorded in Lemon Recordings, bass player Martin's own studio in the south of Sweden. The name Bombo is Spanish for kick drum and it was the never-ending drum soundchecks in Spain that gave name to the album."
"The video for Rock n' Roll Skål is a highlight, including our friend Joel O'Keefe from Airbourne in a jailbreak scene. Dan Baird, Ryan Roxie, Papa Dee and many others also contribute in the video. A must see!"
Including: Suburb Baby Blues, Backroom Entertainment, Bad As Clint, Rock n' Roll Skål.
• buy CD
• download on iTunes
• listen on Spotify
---
Denim Devils
(2015, Off Yer Rocka)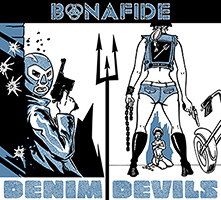 Denim Devils showcased a broader sonic spectrum and a more lively production, being the second after Bombo to be recorded in bassist Martin Ekelund's own studio Lemon Recordings in Klippan, Sweden.
"This record had a tougher live vibe and sound than the previous one, as it was recorded almost live in the studio. We wanted to get as close to a live show as possible, to capture that magic that happens on stage when everything's coming together", Pontus has said.
Including: One Kiss, Hold Down The Fort, 50/50, Missing You.
• buy CD
• download on iTunes
• listen on Spotify
---
Flames
(2017, Off Yer Rocka)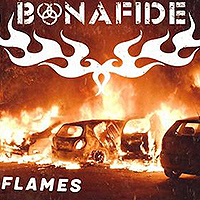 Another hard-hitting recording from Lemon Recordings, where the band now had cut three albums, but a bit of a surprise according to main man Snibb:
"We actually had a gospel choir from southern Sweden singing on a few songs. There's a classic Black Crowes kinda feel to some of the record. It's rock and soul, something we've always wanted to do."
The record was the first to be simultaneously released on vinyl, as well as CD and online, and has been a strong seller. The first two albums were also made available on vinyl, separately, and the following three in the box set Treble Charged (see above…)
Including: Smoke & Fire, Like It Now, Bottle Of Jack, Under Your Spell.
• buy CD
• buy VINYL
• download on iTunes
• listen on Spotify
---
Live At KB
(2019, Haaaarlett)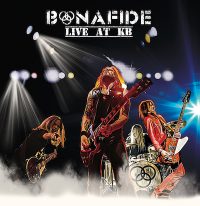 The band's first live album was the result of one year's worth of shows all over Europe, after having released Flames in 2017. When the band hit KB in Malmö, it was evident that this was the performance to release.
"No overdubs, no editing, no nothing – just pure joy!"
A well-oiled rock'n'roll machine with a good variety of tracks from the band's entire career, captured at KB on February 17th 2018, and mixed by Staffan Österlind. This album is released by the band itself and exclusively available on LP or CD (no digital streaming or downloads).
Including: Dirtbound, Loud Band, Fill Your Head With Rock.
Order the album here!
LP including postage: 300 SEK • 30€ • 30£
CD including postage 200 SEK • 20€ • 20£
This is how you pay with PayPal:
The main payment method is via PayPal to Bonafide's merch chief Jocke by clicking this special link www.paypal.me/jockepersson. Make sure that you, with your PayPal order, include your shipping address and what quantity and item you are ordering. And of course that your transaction is of the correct amount in your currency.
Swish for Swedish customers:
Swedes can also use Swish. In that case, first send an e-mail with your name and full address as well as what item you are ordering. You will then get a reply with the Swish number to complete the purchase.